FC EXPO 2009
Date & Time: Feb. 25 to 27, 2009, 10:00-18:00 (-17:00 on 27th)
Venue: Tokyo Bigsight, Tokyo
FC EXPO is the world's largest exhibition in the hydrogen & fuel cell industry.
Fraunhofer ICT (Institut for chemical technology) will have a booth at the FC EXPO 2009.
We will also have an "Exhibitors' Product / Technology Seminar" on Feb. 25th, 13:40-14:40. The topic of the seminar is "developments in fuel cells and redox flow batteries for the efficient use of renewable energies". The Venue of this seminar is "inside FC Expo".
The ICT will show new developments in the following fields:
1) direct ethanol fuel cell for portable applications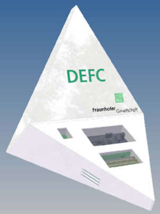 2) redox flow batteries to stabilise the energy grid when using renewable energy sources (Photovoltaics, wind power, etc.)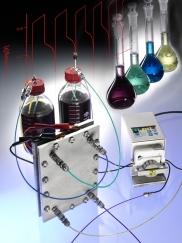 3) bipolar plates for high temperatures made from renewable materials