Exhibition Micromachine/MEMS
Date & Time: July 28th to July 30th, 2010
Venue: Tokyo Big Sight, East Hall
---
Two Fraunhofer Institutes, ENAS (Electronic Nano Systems, Booth: G-38) and IPMS (Photonic Microsystems, Booth: G-37), will both have a booth at the world's largest show focusing on Micro/MEMS & Nano technologies.
---
Fraunhofer IPMS: High Resolution Micro Mirror Array Technology

This Institute achieved significant progress in its piston micro mirror array technology which is predestined for numerous applications such as adaptive optical phase control. Extended optical path modulation well beyond 3μm has been demonstrated on test devices. The mirror technology is ready for large scale integration on active CMOS circuitry.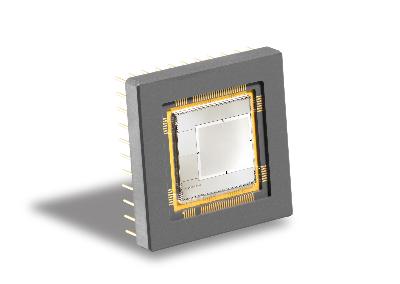 ---
Fraunhofer ENAS: SensLog data logger

The SensLog data logger is used to measure and record temperature and acceleration events (shock, inclination) on a constant basis or when triggered by events. The events recorded are logged with a time stamp. The data can be read via a UHF RFID interface.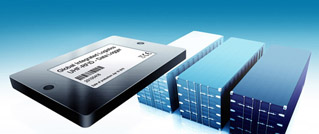 Fraunhofer ENAS focuses on Smart Systems Integration by using micro and nano technologies.
Fraunhofer ENAS shows different products containing integrated MEMS components. Examples are a transport label with an integrated acceleration and inclination sensor, a wideband vibration sensor for condition monitoring and a printed battery for power supply. This battery is based on zinc manganese system which is free of mercury. Fraunhofer ENAS and InfraTec Dresden GmbH have commonly developed a very small spectrometer by integrating a tunable Fabry-Perot filter. Moreover Fraunhofer ENAS presents recent developments in MEMS packaging based on low temperature wafer bonding processes.